How Can Small be BETTER?
Since the Agency Owner is working on All Facets of Your Jobs, You are Getting the Best Insights, Experience, Expertise, and Communication Possible!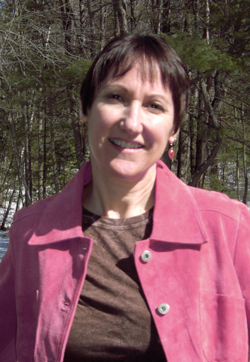 Since 1986 I have been offering companies in southern Maine, New Hampshire and Massachusetts an alternative to do-it-yourself struggles or large advertising agency fees. Based on the exposure of my work on this web site, my client base now extends well beyond New England. I work on each client's project from inception through delivery, serving as account executive, copywriter, graphic designer/creative director, production manager and media buyer. On some smaller accounts, I also take all of the photos for brochures, web site, etc.
My clients enjoy quick turnaround and an attention to detail that are unattainable through larger agencies. I have solidly-established relationships with photographers, printers, media reps, web hosting companies and other advertising and marketing communications professions which further enhances the quality of my work and the level of service I can provide.
One of the skills/strengths I bring to the client marketing relationship is an intuitive ability to anticipate what your prospective customers and customers will think about your product or service. With this insight, I can best help guide you to the best approach to marketing yourself and/or your business. Read more about Intuitive Business Marketing.
I offer graphic artist, copywriting, computer or hand illustration and production of corporate identity materials (logos), stationery, brochures, display advertisements, press releases, web banners, web sites, trade show displays, and product packaging … a one-stop advertising and marketing communications service that will grow with your business.I have consistently provided cost-effective advertising and marketing communications solutions to businesses in a variety of fields.
My client base includes or has included resort hotels, B&B's, a campground, a public transportation agency, a painting contractor, a holistic cat food manufacturer/retailer, and small to medium-sized manufacturers of consumer and business-to-business products.All work is billed at an hourly fee plus out-of-pocket costs … no markups, no hidden charges. I negotiate media buys for most of my clients. Money saved here can significantly help stretch your budget. Agency-earned media commissions are applied toward current creative and administrative charges.
Contact me if you're interested in exploring how we would work together toward attractive bottom-line results utilizing my creativity, insights and experience!

Kristi Borst
Sole Proprietor/ Female Business Owner
Copywriter, Graphic Artist, Illustrator,
Web Site Designer, and Marketing Agent