Examples of Logo Concepts
Camp Eaton re-branding
When I started working with Camp Eaton of York Beach, ME, in 1992 they already had a logo that one of their employees had created.

Some time later, they wanted to incorporate and I made some minor design changes to the logo for better balance (and a less overwhelming seagull).

In 1998, the property owners asked me to update the logo a bit (basically enclose it in an ellipse) to commemorate the 75th anniversary of Camp Eaton.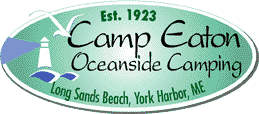 This past-year, the owners wanted to start with a fresh new look … well, almost. They wanted their new logo to be reminiscent of 1923, when the owner's grandparents started Camp Eaton. Below are the range of logos I developed. Please note that client specified some fonts they wanted me to use.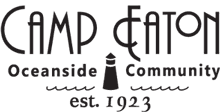 above, adaptation using same lighthouse element
and below with a light created from the Nubble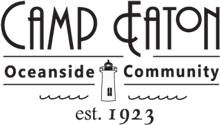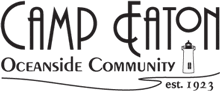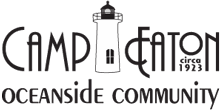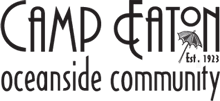 Please click here to see another range of logo concepts for a nutrition counselor.
All designs are ©2013 Kristi Borst. Please note that copying or duplicating these graphics in any way or manner without express permission from Kristi Borst is expressly prohibited.